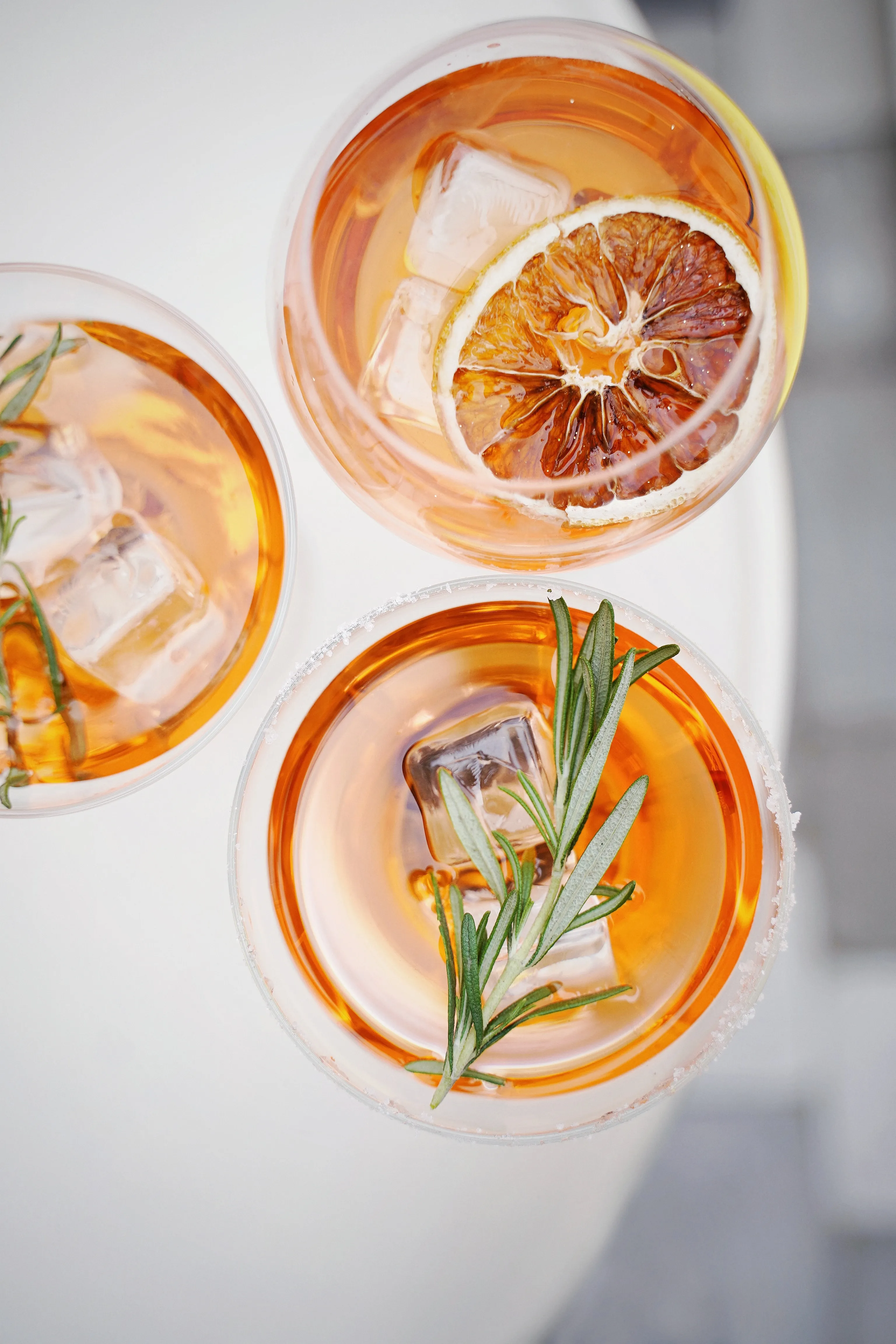 Ingredients
60 mL Aperol
120 mL Prosecco
20 mL soda water
1 orange 2 slices for garnish
ice
Wash the orange with hot water and cut into slices.
Place 3 or 4 square ice cubes into a shaker. Pour in the Aperol, Prosecco, and soda water and mix.
Add a halved slice of orange into the glass. Slit another orange slice to the middle and slot it onto the rim of the glass as decoration.